As a member of the Healthy Aging Regional Collaborative of the Health Foundation of South Florida, Open Door Health Center offers evidence-based EnhanceFitness® senior fitness classes at various churches/places of worship and community organizations. Regular physical activity is important for people of all ages, particularly for seniors, who tend to have more chronic health conditions such as arthritis, diabetes and heart disease. Being physically active can help seniors: reduce the risk of developing or help manage chronic health conditions, improve mobility, self-confidence and their energy level - all of which help to keep them healthy and independent.

Three times per week patients and local community members meet for these fun and highly motivating exercise sessions that focus on building strength, endurance, balance and flexibility - all to the energetic rhythms of the islands!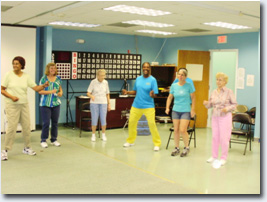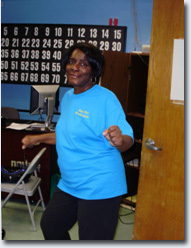 Come join the fun at get fit at one of our ongoing classes!


Health Foundation of South Florida, a nonprofit grant making organization, is dedicated to improving health in Broward, Miami-Dade and Monroe Counties. By funding providers and supporting programs to promote health and prevent disease, the Foundation makes a measurable and sustainable impact in the health of individuals and families. For its nationally recognized Healthy Aging Regional Collaborative, the Foundation has allocated $7.5 million over five years to community partners for programs designed to improve the health of older adults. Since 1993, the Foundation has awarded more than $84 million in grants and program support. For more information, please call 305-374-7200 or visit the Web site, www.hfsf.org.